Corporate Uniform Collections
Designed for You
Helping you tackle your challenges through the personalization of corporate wear and helping you achieve your environmental goals is our mission. The process begins with the analysis of your brand image by our experts. Indeed, by understanding your needs and expectations, and by combining comfort and design, we create the perfect clothes for you and your employees. In addition, with the superior technical properties of our fabrics, you ensure the satisfaction of your employees as well as the durability of your corporate uniforms.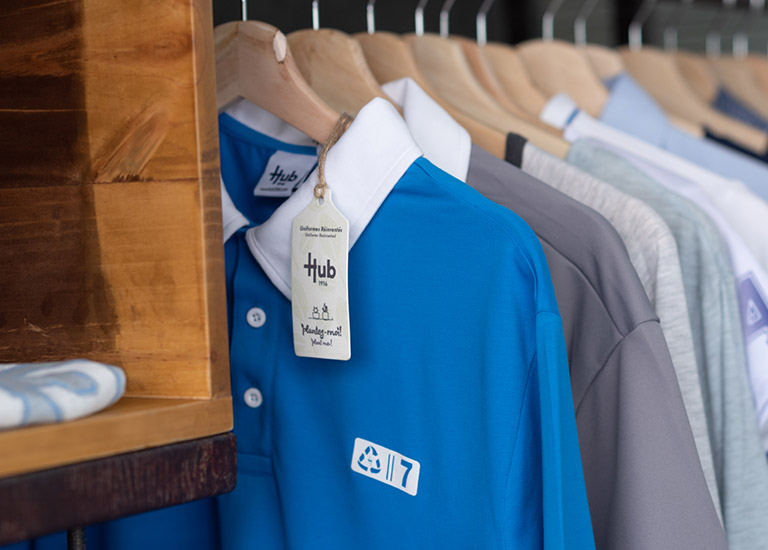 Our Inventory Management and
Online Ordering

tools at Your Service

When it comes to orders and inventory management, our goal is simple: to make it easy for you! To make your experience smooth and secure, everything can be done online and operated remotely. Our inventory management and logistics services aim to simplify your procurement challenges and streamline your operational process.
Virtual Measurement

for Your Employees

Thanks to artificial intelligence, our online measurement technology is simple and precise, and it does so in a way that is easy and fun, which is what we love! If necessary, of course, you have the possibility to change your sizes until delivery.
From Bottles Polluting the Ocean,
to the Creation of Quality Fabrics
Plastic bottles are collected from the oceans and soils to preserve our environment.
Bottles crushed into flakes
The bottles are cleaned, cut into pieces, melted and reduced to flakes.
Flakes transformed into yarn
The recycled plastic flakes are first made into yarn.
The yarn is woven, knitted and sewn
The yarn is used to make recycled polyester fabrics, which is then used by Hub1916 to produce eco friendly corporate wear.
Certifications to Substantiate Our Vision Of a Greener Future.
Our OEKO-TEX STANDARD 100 certified fabrics and our WRAP certification in progress, which distinguish and validate the best standards in the industry, are as much a source of pride for us as a pledge of confidence for our customers.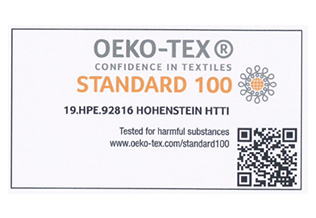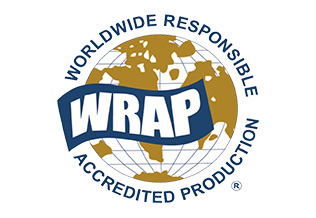 It is important for us that our partners are equally respectful of the environment. For us, this is not an option, but a condition. This is why our recycled plastic flake supply partner is SCS Recycled Content certified.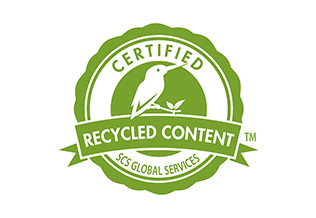 What Could Be
the Impact of Your Business?
By choosing us as your partner, discover how you could reduce your company's environmental impact and help clean our oceans.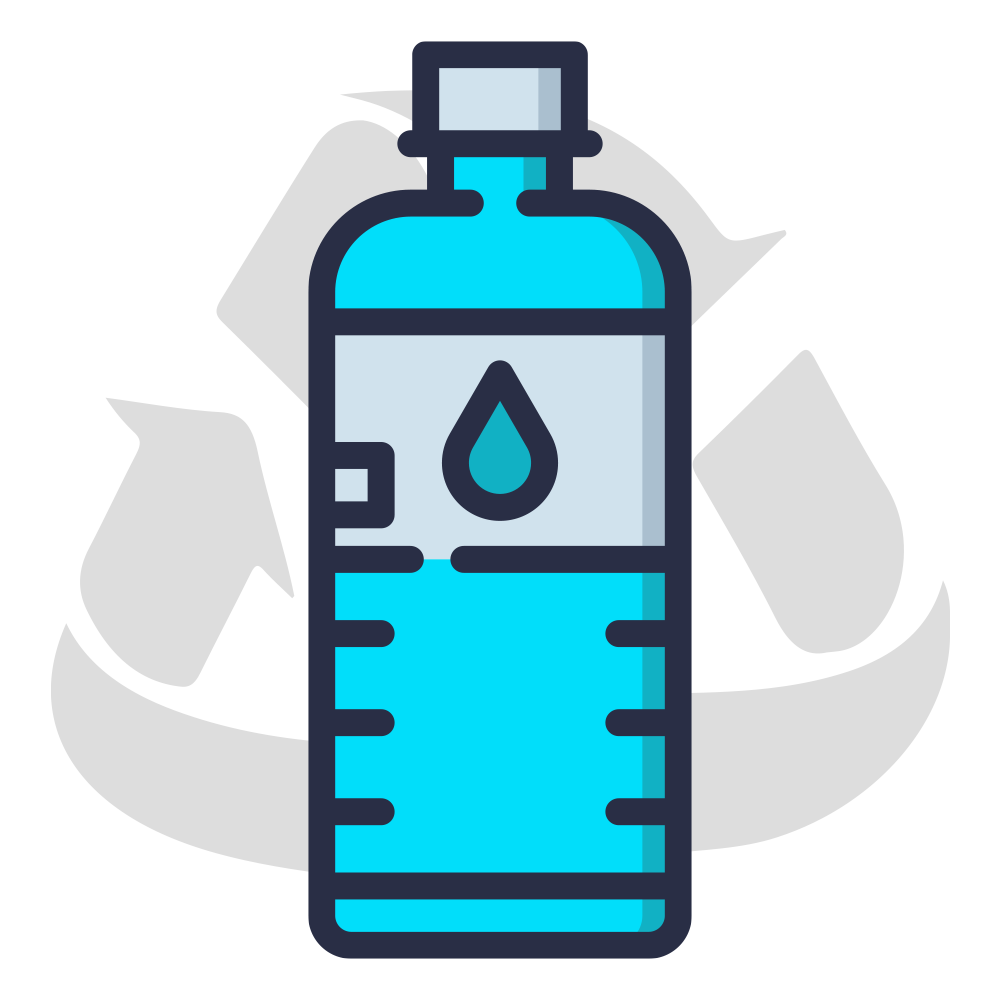 Solution tested;
products approved!
For 4 years, Hub1916 has proudly crafted collections of eco-friendly corporate uniforms for tens of thousands of employees located in 6 different countries. Over the years, Hub1916 ecological clothing has won the trust of multinational companies such as Club Med, Melia Hotels, C2 Montreal, AIM Recycling, and many others.
Customers who trusted us:
Hub1916 has enabled us to continue our commitment to eliminate the use of single-use plastic by 2021. Every day, our recycled Hub1916 uniforms serve as a reminder to our employees and our customers to make the elimination of single-use plastics a priority. At Club Med, we are very proud to work with the Hub1916 team and we are very excited to offer our employees uniforms that combine comfort, style and sustainability.